Today I went to see the Kansas City Symphony "side-by-side" with the Youth Symphony of Kansas City, my first visit to the new Kauffman Performing Arts Center. Despite my 15-year-old sleeping through 3/4 of the performance, it was nice.
Parking is very conveniently plentiful in a garage below the Center, but it will cost you $7. You can get inside the Center through interior corridors, or go upstairs and walk across the green space, which is what we did. The view from there: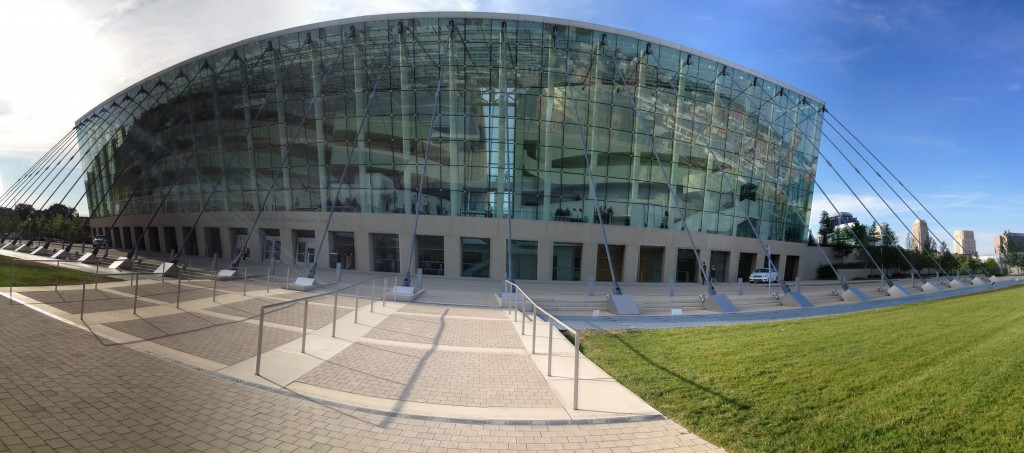 Once inside, everything seems very, very white.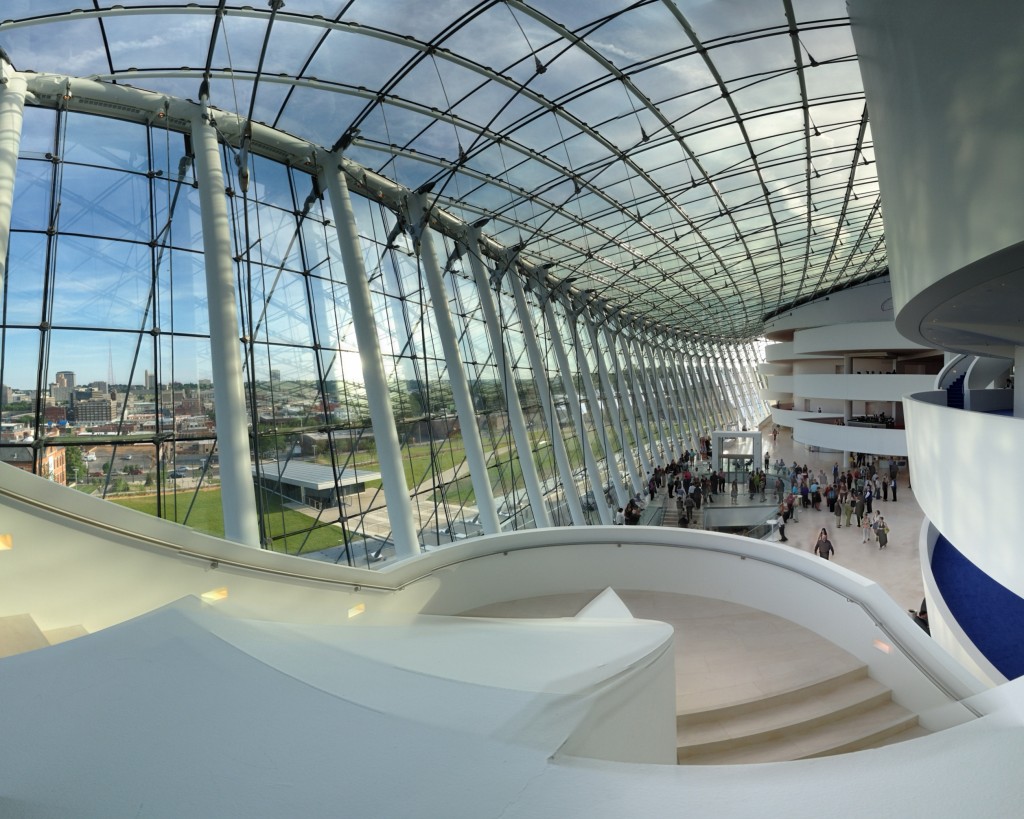 It looks like there really aren't any bad seats in the house, except, ironically, the one my son was sitting in. His view was slightly blocked by the little fence some lawyers surely had put in at the bottom of the balcony stairs. For reference, this picture was taken from the right mezzanine, row BB, seat 601.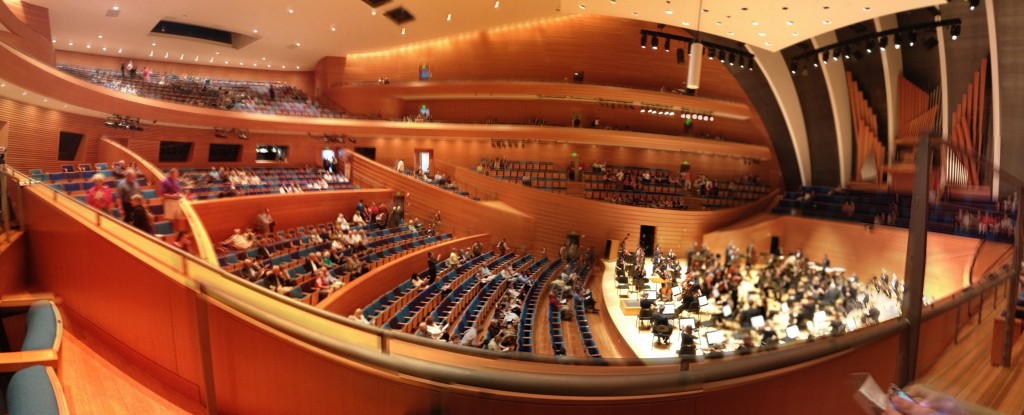 All panoramas taken on my iPhone 4S and stitched together using AutoStitch Panorama.