Some sneaky people switched the American flags on the Brooklyn Bridge with white ones. They got away with it leaving no clue behind.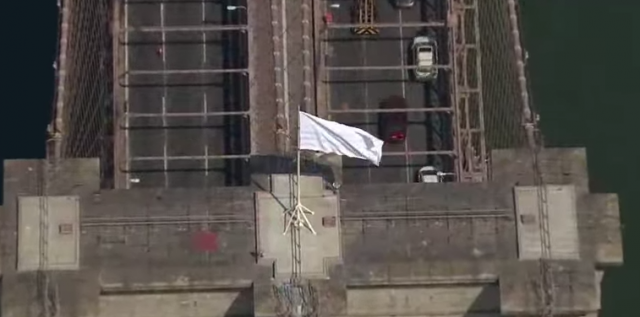 If this had happened before the advent of security theater we all would have been thinking and saying, "Wow, great prank! Congratulations!"
Instead, authorities have their panties in a wad. How much money has been wasted investigating this "possibly terrorist" event? America needs to take a chill pill.
Besides, it's obvious that Obama did it.